Red Light Therapy – Photobiomodulation
Why is it beneficial?
Red light stimulates the mitochondria in your cells, which is an essential part of producing energy and maintaining cell health. See the articles linked below or check out my YouTube channel for in-depth looks on specific benefits.
Regular Red Light sessions help to:
SIGN ME UP!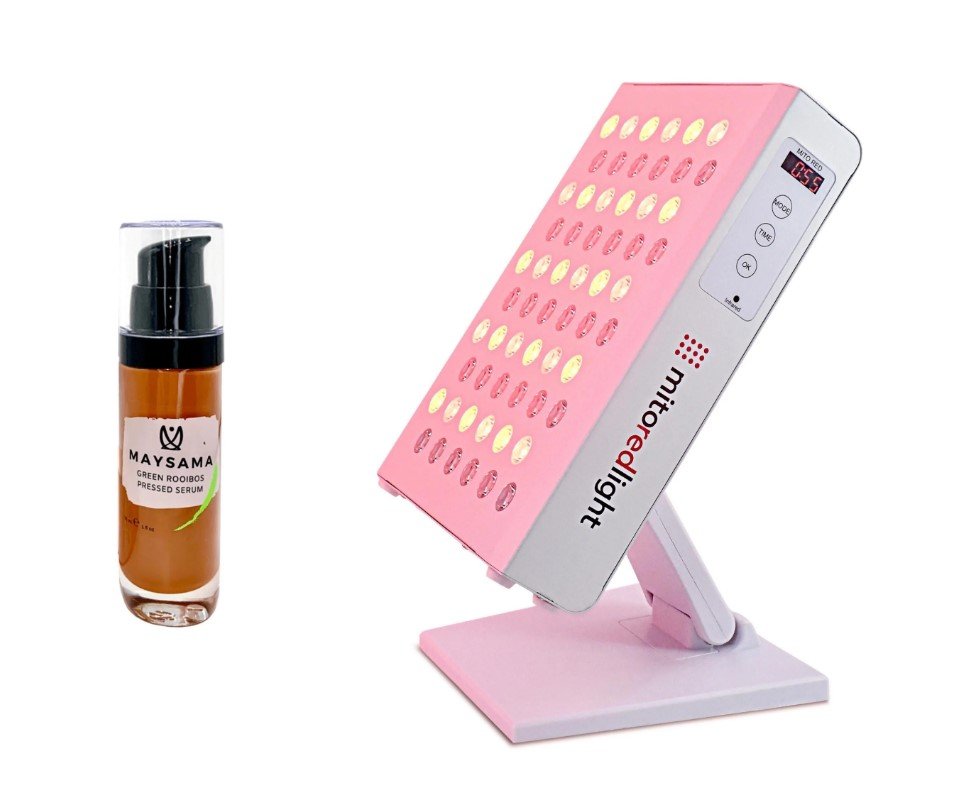 If you are ready to boost your skin in this amazing way, you can get an At-Home Device HERE. Use code Dr.Kilcup5% to save money!
You can also order this amazing Maysama Green Rooibos Pressed Serum (read more here) with your at-home Red Light device. It is proven to work and can further benefit your skin with 3 times more wrinkle reduction. Order together HERE – use code Dr.Kilcup5%
If you live close enough to come in person, we HIGHLY recommend doing so! We have 2 full size panels that will cover every inch of your body with this amazing healing light. Appointments are only 15 minutes and you can come in up to 3 times a week (recommended). We have one of the lowest priced subscription prices as well! Our UNLIMITED plan is $55 a month – one of the best prices around! Call the office today at (602) 864-0304 for more information or to get started. Located in Phoenix, Arizona
Office Hours: Mondays, Wednesdays, Fridays from 7am-1pm and 3pm-6pm
PRICES:
Single Visit: $25 per visit
Visit with Chiropractic or Massage visit: $10 add on
Subscription for UNLIMITED monthly use: $55
One-Month UNLIMITED use: $65
Do you have any other questions? Feel free to call the office at (602) 864-0304 or fill out the form below and we will get back to you ASAP!
"*" indicates required fields
Darrell Kilcup, DC, CFMP

Hi there! I'm Dr. Kilcup. You know that health problem you've been dealing with – the one that doctors can't seem to solve, that's stealing way too much of your time, energy and joy? I can help you get to the bottom that. I am passionate about using the best of science and nutrition to find and fix root causes of health issues. Start your journey towards healing and relief today.
Ways We Can Work Together
Quick Links
Looking for Something?
The Latest Posts from Dr. Kilcup