Eczema is an inflammatory skin condition that has symptoms of itchy dry skin, red patches, blisters and skin infections. You may already know that, especially if you or a loved one has eczema. My guess is that you are trying to find exactly what this title says, Red Light Therapy for Eczema. While there are other options, Photobiomodulation (aka Red Light therapy) is recognized by the National Eczema Association and takes only ten minutes a session! You won't want to miss this.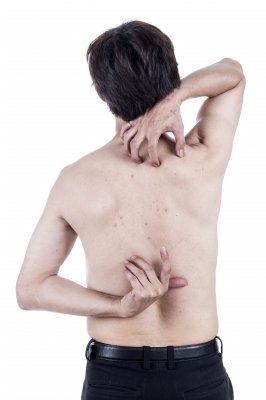 Prove It?
Photobiomodulation (PBMT) has been proven to be very beneficial for the skin. It works against acne, wrinkles, scarring, burns, and more. Included in that, are the amazing benefits seen when we apply red light therapy for eczema. We see reduced pain and inflammation with promoted tissue repair and regeneration. This reduced inflammation means reduced eczema. The tissue repair and regeneration also allows the skin to recover. This is what we see when PBMT is applied regularly to patients with eczema and other
In conclusion, PBMT has a wide range of applications in dermatology. Along with the eczema treatment, there are actually side benefits like reduced headaches, fatigue, pain, wrinkles, hair loss – and so much more! There are so many studies on all the wonderful benefits that have been achieved with PBMT that it is hard to find a condition that can not benefit from treatment. Especially in healing, skin rejuvenation, and reducing both inflammation and cell death. See our other articles to see how it helps other conditions like Alzheimer's, acne, and eye health.
Now What?
Get scheduled today for this affordable eczema treatment and start seeing results! Results are usually seen with regular sessions for at least 1-2 months, but some benefits can be seen in as little as one ten minute session. Various payment options are available. This treatment plan can truly help without breaking the bank. We have an unlimited plan that is $49.95 a month – one of the best deals around. Get scheduled HERE!
Not local? Get your own personal device HERE! You will get 5% off with our link. Discount code Dr.Kilcup5% is automatically applied. The at home mini devices we recommend are the Mito Mobile FLEX and the Mito PRO 300. These devices will be on a similar level to what we have here in the office, but smaller.
Click HERE to learn more about PBMT
References & Image Permission: