Bethany
In May 2015, Bethany became a Licensed Massage Therapist. In addition to the training she received at massage school, I have taught her the massage techniques that I have been perfecting throughout my career as a chiropractor. Besides being an excellent massage therapist, Bethany is also a certified Chiropractic Assistant.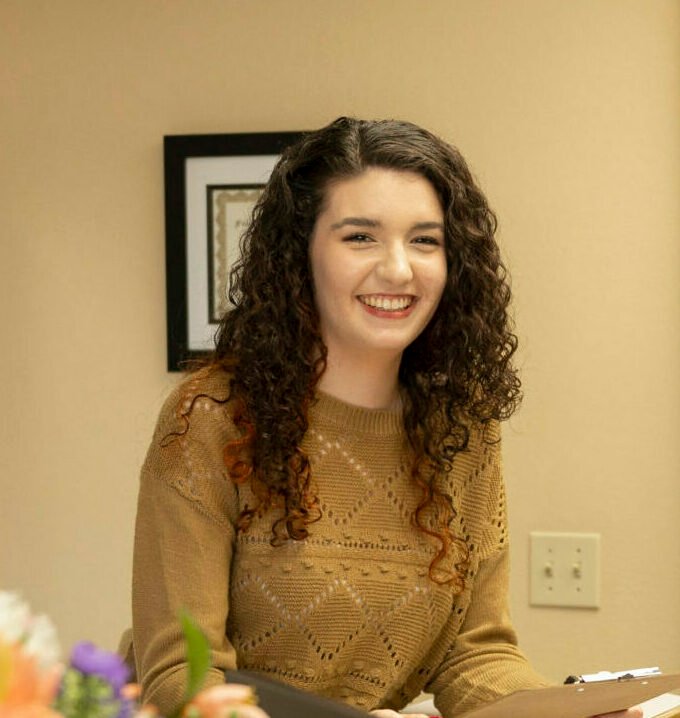 Anjolie
Starting in September of 2021, Anjolie became the behind-the-scenes our office. If you have any questions about testing or treatment, she is the one that you will likely end up speaking to! She loves online shopping, collecting, and being around friends and family.
Caitlin
Caitlin joined the team in January 2022, and is the smiling face you will see when you first walk in. Her hobbies are biking, serving, socializing, spending time with family, and DRINKING COFFEE! She loves to laugh and will make you feel right at home with her sunny personality and the light of God that shines through. 
When you come in, you truly see that our team is like a family! We care deeply that the service we provide our patients is the very best.  The relationships we have with our patients are generations old. Our patients are special people in our lives and treating them with a smile, going the extra mile, and serving them the way we would want to be treated is the standard of care we strive for each day.
Darrell Kilcup, DC, CFMP

Hi there! I'm Dr. Kilcup. You know that health problem you've been dealing with – the one that doctors can't seem to solve, that's stealing way too much of your time, energy and joy? I can help you get to the bottom that. I am passionate about using the best of science and nutrition to find and fix root causes of health issues. Start your journey towards healing and relief today.
Ways We Can Work Together
Quick Links
Looking for Something?
The Latest Posts from Dr. Kilcup