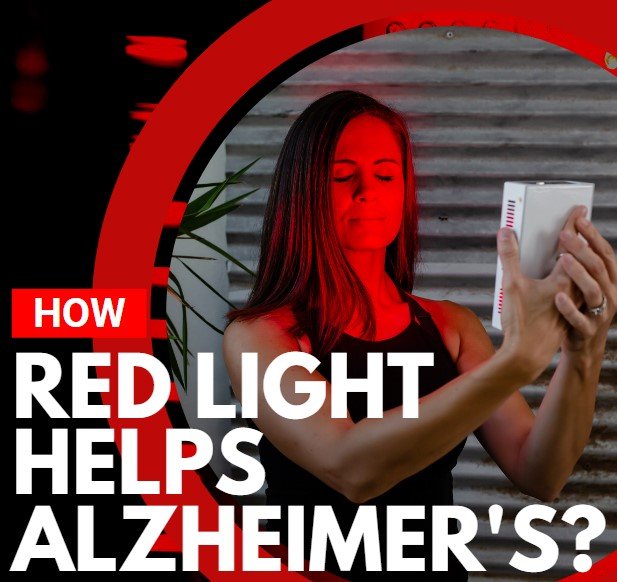 Alzheimer's disease is currently ranked as the seventh leading cause of death in the United States and is the most common cause of dementia among older adults. But did you know changes in the brain may begin a decade or more before symptoms appear? During this very early stage of Alzheimer's, toxic changes are taking place in the brain. Also known as Photobiomodulation (PBMT), Red Light is an amazing therapy to combat this! Red Light helps Alzheimer's patients and can even help prevent Alzheimer's.
Red Light Helps Alzheimer's by…
When taking all these finding together it is clear that PBMT is a powerful therapy in the prevention and treatment of neurodegenerative diseases like Alzheimer's. This therapy no real side effects & it is not expensive, it is not difficult to do. I highly recommend it!
See the Video Below:
From a Functional Medicine perspective red light therapy is a part of a overall approach to brain problems. We ask the questions like:
Why is the brain inflamed?
Why is the patient not sleeping well?
Why is the brain toxic?
Why is there poor blood flow?
The testing I recommend with my patients looks for the root causes of these problems that lead to diseases like Alzheimer's. The treatment I give my patients focuses on fixing the problems this testing identifies. See more about Functional Medicine HERE.
GET STARTED TODAY!
Schedule your first appointment HERE or call our office at (602) 864-0304. Our UNLIMITED plan is the best for patients looking for real results and it is only $49.95 a month. To get your body to the best baseline, I recommend coming in 3 times a week for full body sessions – each session only lasts fifteen minutes! After 2-3 months (of consistent use), patients usually see results, but some notice immediate benefits! Then, after that, it can be used less frequently or just as frequently to maintain results.
Don't live close enough to come in person? No worries! You can also order an At-Home Red Light device with lights just as powerful as the ones we have here in the office – but in a small hand-held device. Find those devices HERE! Use code Dr.Kilcup5% to save 5%
WANT TO KNOW MORE?