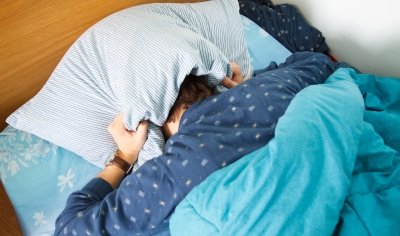 How many times has someone asked how you were doing and 'tired' was your response? Many people have fatigue and insomnia, but don't know what can help. If it gets really bad, you may get a prescription, but are there other options to medication? YES! Red Light therapy, also known as Photobiomodulation (PBMT), has been proven to help people to get a better night's sleep. See below for real studies and patient experience and learn how Red Light can help you sleep better without medication!
Proof It Really Works!
In a study for Alzheimer's, the researchers discovered that in the active treatment group, the sleep duration increased by an hour after 8 days of treatment and caregivers noted improved mood, energy, and positive engagement in daily activities. None of these functional changes were noted in the placebo arm subjects.
There are so many studies like this one where they were researching PBMT for issues like strokes, brain injuries, anxiety, PTSD, and more. where they had subject report longer deeper sleep as a side effect. This goes to show that Red Light can help with fatigue – even if it is not what you're working for!
When used specifically for insomnia, it has been observed that patients have had an easier time waking up, felt less tired throughout the day, and had fewer insomnia symptoms. PubMed did a review on PBMT for the brain and confirmed that after reviewing studies that Red Light is an effective treatment for a wide range of brain conditions – including insomnia.
In Our Own Practice, we asked our patients who have been coming in regularly for treatment about their sleep. Here's what they reported!
Deeper Sleep
Waking Up Feeling more Rested
Falling Asleep faster
Needing Less Hours of Sleep to Feel Rested
Lots of Dreams – some started dreaming again for the first time in years!
Get Started Today!
Schedule your first appointment HERE or call our office at (602) 864-0304. Our UNLIMITED plan is the best for patients looking for real results and it is only $49.95 a month. Recommended use is 1-3 times a week and sessions only take fifteen minutes. Patients usually see results after consistent use for 2-3 months, but some notice immediate benefits. Now you can finally sleep better without medication!
Learn more about Red Light Therapy HERE!