Around the holidays it can be so easy to just 'cheat' on eating healthy. But! Then you end up paying the price later with added weight, inflammation, and feeling 'icky' overall. However, there are options to still enjoy eating treats without totally forgoing your health goals. The first 5 are from my own archive and the last five are from some of my favorite other healthy recipe blogs. I hope you will love these cookies for years to come! So, without further ado, here are my Top 10 Healthy Christmas Cookie Recipes:
Up first is one of my personal favorites, Chocolate Peppermint Cookies! These cookies are a better alternative than other cookie options because they are gluten-free, low-sugar, and vegan. They can even be made entirely sugar-free if you'd like! I recommend trying them sugar-free, especially since there are so many sugar alternatives you can use.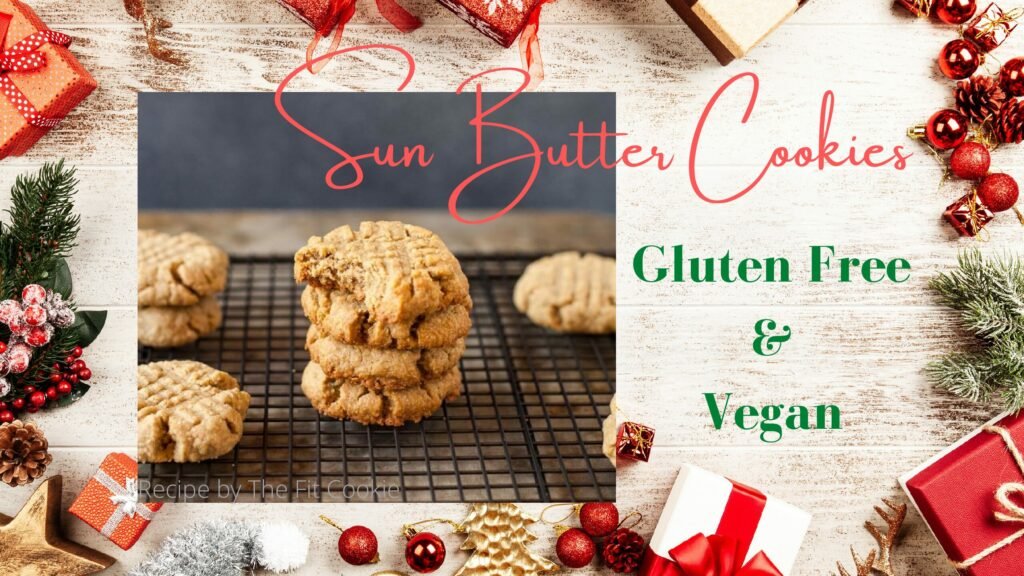 These Sunbutter Cookies offer a great option for someone with a peanut allergy. So not only are they Nut-Free, but also Gluten-Free and Vegan. And what is Sunbutter? Sunbutter comes from sunflower seeds and can be found in most grocery stores and on Amazon. This recipe takes less than 30 minutes to make!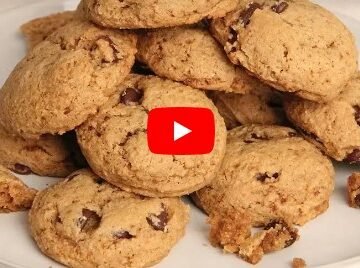 Then this recipe for the Best Paleo Chocolate Chip Cookies will let you still enjoy this dessert without compromising on eating well. This recipe also has a great look at Food Sensitivities – something you may not realize you have.
Sugar-Free Sugar Cookies… that almost sounds like a joke! However, if you are trying to be healthier, but still want an easy dessert, then this recipe is the one for you. They take only 10 minutes to bake and only need 3 ingredients – it doesn't get easier than that.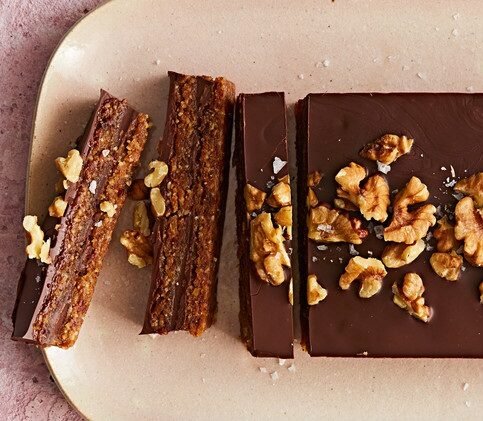 Ok this one is not a cookie… but it's really good! This Dark Chocolate Walnut Date Bar is perfect for if you want to switch up what you usually make and go a new route. It's very delicious and the perfect indulgent treat. It's also Dairy-Free, Gluten-Free and Vegan.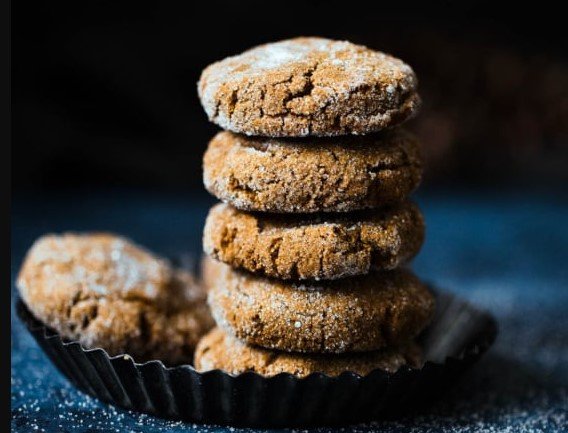 These soft paleo ginger molasses cookies from 'Ambitious Kitchen' taste like the holiday time favorite you know and love. And these grain-free treats could just be healthy enough to enjoy for breakfast!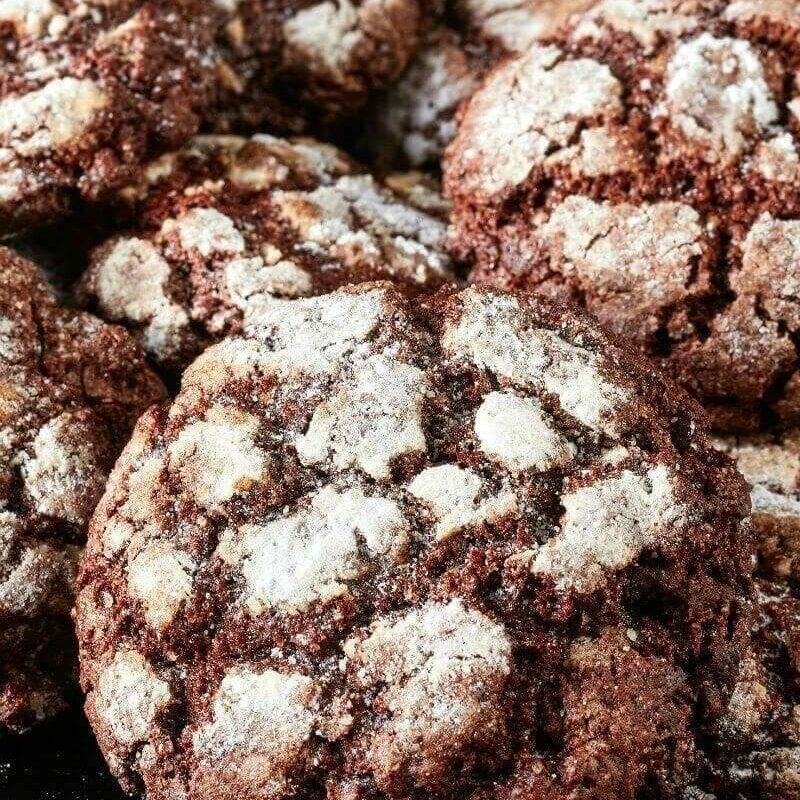 From 'The Big Man's World', these keto crinkle cookies are a low carb and sugar free take on the classic Christmas chocolate cookies! Simple ingredients and ready in under 15 minutes! 2 grams net carbs per cookie.
From 'Coconuts and Kettlebells', these paleo peanut butter blossoms are soft, peanut buttery, and filled with a homemade dark chocolate kiss! They're simple and easy to make, and the perfect healthy twist on a Christmas classic.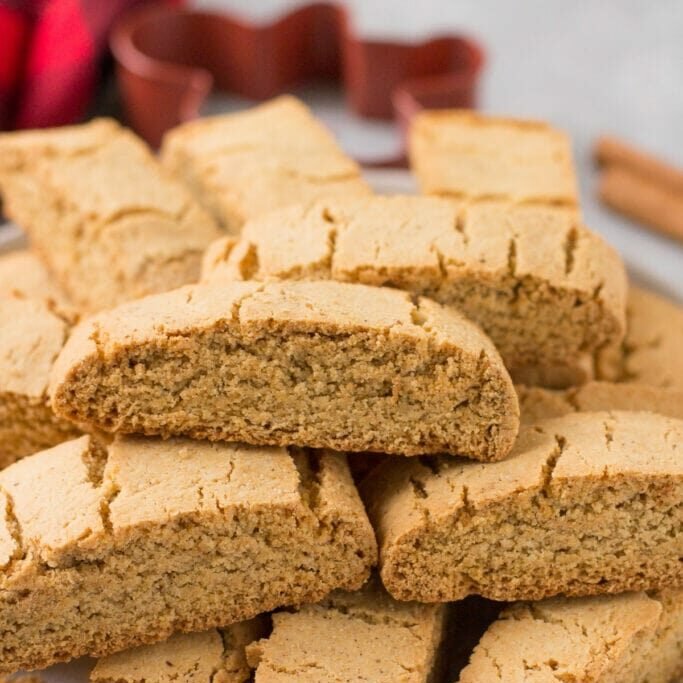 From the 'Clean Eating Couple', these Paleo Gingerbread Biscotti are the perfect crunchy, delicious holiday cookie! Naturally gluten and grain free, they're a yummy festive treat!
And finishing up the list are these keto white chocolate cranberry cookies from 'The Big Man's World' consist of an almond and coconut flour cookie dough, loaded with white chocolate chips and dried cranberries. You'll never believe these classic cookies are low carb and sugar free!
---
See Our Other Recent Articles:
Chronic Kidney Disease (CKD) is a prevalent and challenging health condition affecting millions of people worldwide. Consequently, the search for innovative and effective therapies has led researchers to explore alternative treatment options. One of those being Hyperbaric Oxygen Therapy (HBOT). In this article, we will delve into the benefits of Hyperbaric Oxygen Therapy for Chronic…